So I have a problem with my triathlon training.  I'm okay with running, and biking, but…swimming?
I'm really embarrassed to admit this, but I have swam TWICE this year!  I know, I know….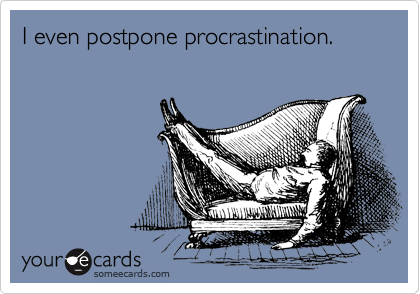 I can't explain it, but it takes everything I have to motivate myself to swim.  Mostly because I don't like it, and the only time I can get a lane is at 9 p.m.  And I'm a total morning workout girl.
I'm writing these down as a reminder to myself, particularly on those nights when I'd rather shoot myself with a staple gun stay in my warm house then head back to the gym to swim laps.
1.  Remind yourself of your goal.  My goal is not to win the triathlon (obviously), but to finish strong.  I want to finish knowing I did my best, and that will NOT happen if I only swim 3 times before the race.
2.  Get more sleep.  This speaks for itself….but I have definitely been slacking in this area lately.  Usually I get about 7 hours a night, but I'm lucky to get that 2 times a week nowadays!  I HAVE to be rested if I want to be active….caffeine addiction only goes so far.
3.  Bribe yourself.  I am struggling to save $ right now, so I need to get creative about this!  Since I'll mostly be swimming at night (my least favorite time of day to workout), I might try and think of some way I can reward myself on those nights.  Any ideas?  Preferably legal?
4.  If you hate it so much, don't do it.  I really hate to use the word "hate", but I hate swimming!  If I can power through and make it until April 17th, I'm telling myself I never have to swim a lap again.  Well….okay, not really.  But at least I'll be able to go as I choose and won't feel pressure to go anymore.
5.  Just do it.  I flipped through my schedule for the next 5 weeks and made sure I have it on there to swim at least 2 times a week.  It will be hard since I'll be working 1-3 nights a week now, but no more excuses for this girl.
Is there anything you really have to motivate yourself to do?
SO excited for the Bachelor finale tonight….especially because Reality Steve was wrong!  (Don't click if you don't want a spoiler).
Filed under: Uncategorized | 10 Comments »